Q&A With Jon Talton
By Covering Business March 4, 2012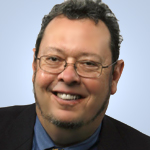 Jon Talton is a blogger and columnist for The Seattle Times. He has covered urban economic issues, real estate, energy markets and policy.

Before you started your career in business journalism, you were an ambulance medic for four years in Phoenix. Which job is more traumatic?
Being an EMT and a paramedic was infinitely more traumatic.

You've edited business stories for local newspapers in Dayton, Denver, Cincinnati and Charlotte. What are the important local business stories that are most often ignored by national publications?
In general, New York and Washington, D.C.-based media ignore the damage that changes in the economy have wrought on many cities. One example is Dayton losing its major corporate headquarters, airline hub and thousands of its GM employees. The consequences have been devastating and often unexamined by most national media.

When you were a business editor on a local paper, how did you get your reporters to approach their beats compared to those with a national audience in mind? What do local business reporters have to do differently?
I'm not sure the basic skill sets are different. I have wanted business writers who were smart, seasoned, curious, sophisticated, skeptical, competitive and aggressive – those who could write stories with high impact, particularly about local touchstones – the big employers, big innovators, well-known companies and major economic issues.
I tend to want stories with context and depth. Ideally, reporters would produce stories that would tell insiders something they didn't know, while being compelling to people with little interest in, or knowledge of, the company or issue in question.

You covered the energy markets in the 1980s. How has commodities trading changed since then? What do journalists who cover energy have to do differently today?
Deregulation of commodities trading has opened the field to a lot more risk and complexity. Few reporters master it. As for energy itself, reporters need to understand the varied forces that will create a high-energy future, as well as how destabilizing this will be. Too much attention is given to energy exploration, as if this would allow us to continue in the happy, motoring economy that was a product of light, sweet crude. We need much more skepticism and knowledge, as well as a holistic approach that takes into account the cost of externalities like climate change and environmental damage.

As an energy reporter in the mid-eighties, you found yourself covering the Texaco-Pennzoil trial, a multibillion-dollar lawsuit over the rights to acquire the Getty Oil Company. Did you have any journalism experience in a courtroom at the time? How did you learn on the job?
Both. Here, the stakes were very big and both companies tried very hard to spin the facts, reaching out to us aggressively. It taught me skepticism.

Today, your column in The Seattle Times covers a wide array of subjects and geographical areas. One week, it's a local business story. Next week, it's Europe. How do you choose what to write about each week?
Generally, I try to be very topical. Seattle is a global city, so few topics don't touch us or interest our readers. I also try to get ahead of the news, see around corners and look into subjects that are getting little attention – or the wrong kind of attention. And I have good input from my editor, who also suggests column ideas. Like most columnists, I have a file of evergreen topics for a slow week or, in the case of my blog, a slow day.

You've written eight novels. What drew you to fiction?
I saw myself writing fiction before I even started at my first newspaper. Later, I thought it would be my ticket out of journalism. But few novelists make that kind of money. So I am still doing both.

Has writing fiction affected the narrative voice of your columns? Or is it vice versa?
It's vice versa. Journalism taught me to make deadlines and write concisely and clearly. It gave me many other skills that are important to the fiction writer's craft. But to write fiction, I have to turn off the analytical side of my brain and approach the story.
This interview was conducted over email by Nish Amarnath on Dec. 21, 2011. It has been condensed and edited.