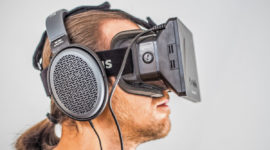 By Gil Shefler October 13, 2016
Virtual reality journalism is rapidly emerging. According to some estimates, the market will be worth $4 billion and capture over 150 million viewers by 2018. Of all the potential areas of coverage, business journalism probably presents the biggest challenge. We offer some tips for beginners and an inside look at how some publications are tackling the new medium.
---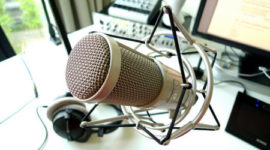 By Gil Shefler September 22, 2016
Over the past decade, the number of listeners aged 12 and over in the U.S. who tune into a podcast at least once a month has gone from zero to 21 percent. Listeners tend to be young, affluent and well educated—a highly coveted audience for publications to reach. Business podcasts are among the most popular for audiences and more publications are asking their print veterans to take up the mic and translate stories to audio. We offer a few tricks of the trade for journalists starting out.
---